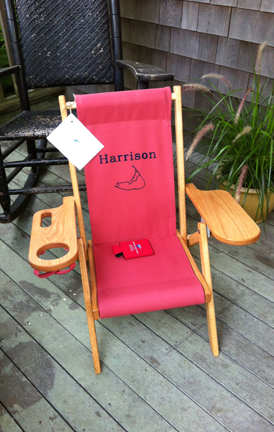 Nothing can compare to the comfort and simplicity offered by a canvas beach chair. With a hardwood frame and washable fabric, these chairs make the best beach chairs that you can easily cling to for a huge number of years.
Our unique frame structure and high-quality canvas is acutely engineered to provide you a one-of-its-kind beach chairs. Additional features include:
The chairs folds to a flat
They have a heavyweight washable canvas sling
A water-repellent oil-finished frame
They are adjustable to three reclining positions
Features a removable sling.
With a beverage holder and personalization option, these high quality beach chairs can't get less interesting. Such is the versatility that you can easily use them as Garden Chairs, Outdoor Lounge Chairs, Folding Chairs, Front Porch Chairs, you name it. The overall furniture is lightweight, enough to be carried by an 8-year-old.
Our canvas beach chairs are something you ought to have for a sunny July afternoon or a weekend trip to the beach. Explore all the chairs we have in our category. Go for our personalization option, if interested.
Get this cheap and inexpensive beach chairs and have a great time with your family and friends. With this incredible furniture at hand, your weekend trips to the beaches and family outing will always be fun and interesting.