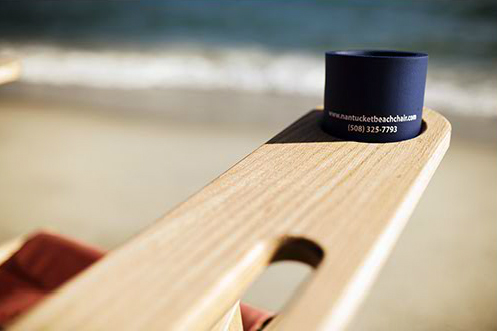 Finally, a unique beach chair created to satisfy every beach aficionado. Our Ultimate Beach Chairs, hand-crafted on Nantucket Island, have sturdy and durable construction. They are made out of the finest natural materials and are hand rubbed with Teak oil before they leave our work shop. Our handsome design offers quality and comfort for long hours of enjoyment at the beach. Each chair can be personalized with custom embroidery.
KEY FEATURES INCLUDE…
Stainless steel hardware
Durable heavy weight Cotton Duck Fabric
Danish Oil Finish
Extra wide arms for comfort
Soft rubber neck & thigh support
Beverage holder with free Koozie!